Brazil eliminated from World Cup 2022 by determined Croatia
Brazil has been eliminated from the World Cup 2022.
Brazil has been eliminated from the World Cup 2022 by World Cup 2018 finalists, Croatia, after a 4-2 penalty loss.
The Samba Boys failed to tame the skillful Croatian goalkeeper, Dominik Livaković, who made important saves not only during the shootouts but also in the match.
The regular FIFA time ended in a barren draw, forcing the match to a 30 min extra times.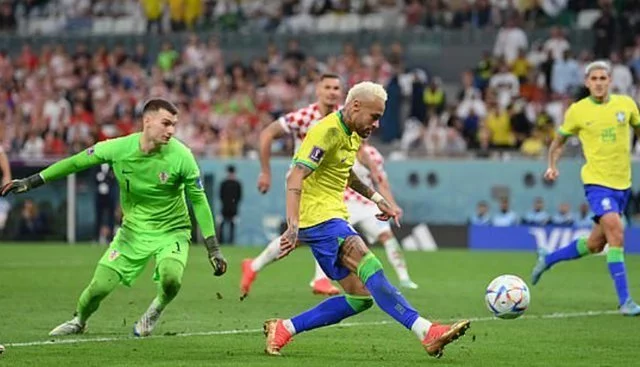 The stalemate finally came to an end towards the end of extra time's first half after Neymar dribbled past two defenders and fired the ball into the roof of the net.
Minutes later towards the end of the second half of extra times, Bruno Petkovic scored after his shot was deflected by Marquinhos and fell into the back of the net, making things equal.
Croatia capitalized on the penalty shootouts and drowned Brazil's hopes of clinching this year's World Cup title.
Croatia will play the Netherlands or Argentina depending on the match results on the second match of the quarterfinals.
Thanks for choosing WKT. Advertise with us for affordable offers.